What Are Your Creativity Boosters?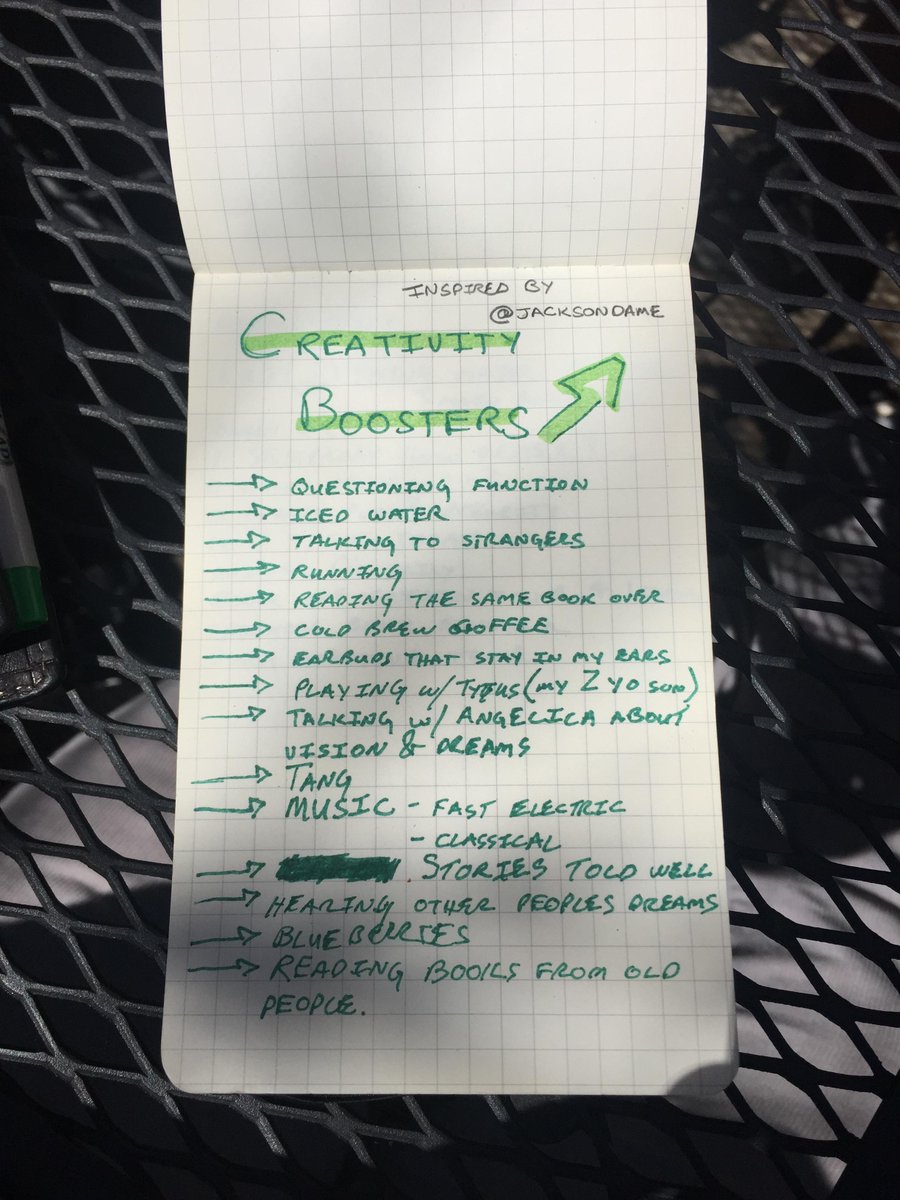 The other day I was thinking about the things that boost my creativity.
I decided to get out some paper and write them down in a list. It was a simple task, but it helped me get a grasp on specific ways that I can help myself feel more creative. (note: please forgive my spelling error in my list's title... happens to the best of us.)
If you're like me, being in a creative mood is half the battle.
Writing a list, gave me practical steps that I could take whenever I get stuck or need a creativity boost.
I posted my short list on Twitter, and I was surprised by the response it got. Several people commented on it, and Kyle Benoit actually made a list himself. He titled it Creativity Boosters, and I just loved that name.
Each of the lists I saw were different. Each had unique things that people do to feel more creative. I even learned some new things that I could try myself.
Make Your Own List (and Share It!)
I thought it would be beneficial to invite other people to make and share their own lists of Creativity Boosters. We can learn new ways of being creative from one another.
So, write a list and take a picture of it.
After you're done, you could pin them above your desk for reference. Or, make the list your phone's background. It will serve as a reminder to set aside time to be creative.
Would you write a list of your Creativity Boosters and share it with us online?
If we get enough people involved, I'll compile a blog post with all the images and tips. Use the hashtag #creativityboosters.
Let's inspire each to be more creative.